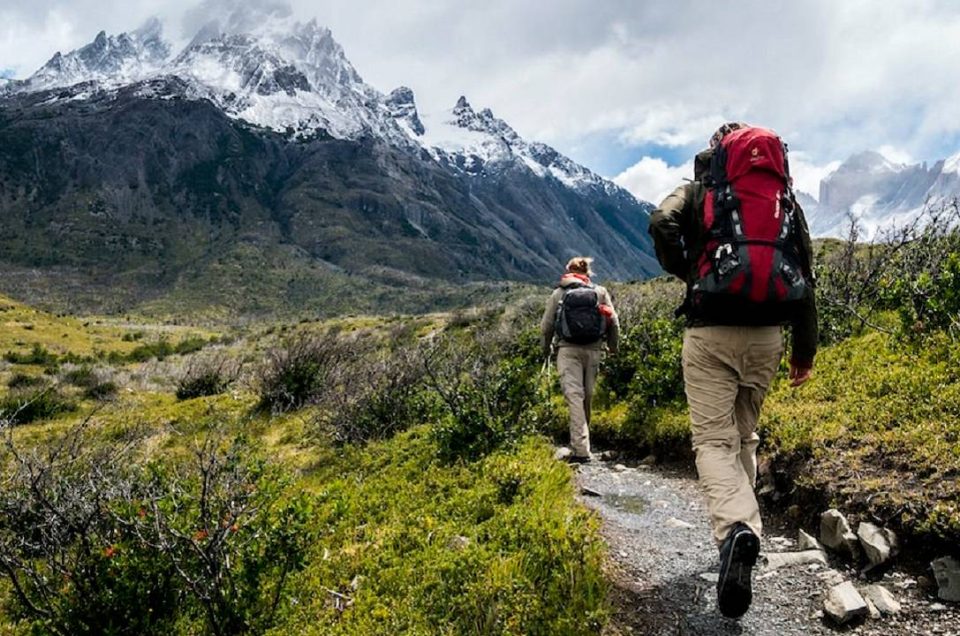 These travel hacks for flying, packing, saving money, getting hotel upgrades and more are the secrets I swear by. Here are 10 travel hacks I hope they'll help make your next trip pleasurable, memorable, and stress-free.
1. Google Translate app to help with language barriers.
You can translate text, handwriting, photos, and speech in over 100 languages with the Google Translate app. You can also use Translate on the web. You can use it to take photos of text in another language, and it will translate the words in real-time.
2. Use packing cubes / Bag organizer
space-saving packing hack that I swear by? Packing cubes! I truthfully thought these were a scam until I tried them out for myself. They not only compress your items to give you additional space, but they also help keep you organized—I use a small one for socks and underwear, a medium-sized one for T-shirts, Shirts, walking shoes, and sneakers, and a large one for jeans, pants, and truser.
3. Use Google Map When You Travel New Destination
Google Maps is a fantastic tool for travelers and provides heaps of benefits to make your journeys easier. Below you'll find some of the reasons why you should use Google Maps when you travel.
Offline maps are probably my favorite feature of Google Maps as it allows you to download cities or smaller sections of the map. You can then use this downloaded map offline without having a signal. This is a mobile feature such as available in the apps for IOS and Android.
If you've logged in and have managed to sync your saved locations you should then find them appearing on your offline map. This makes traveling so much easier and is one of the reasons I think it's one of the best apps for travelers.
4. Keep track of itinerary ideas in Google Docs.
I use Google Docs for all of my itineraries—especially when I'm planning a group trip and there are multiple people involved. I'll share the link with everyone I'm traveling with to make it more collaborative. It's also where I keep a running list of recommendations from people for the destination that I'm visiting.
5. Don't exchange money at the airport.
The rumors are true, exchanging cash at the airport is expensive. Wait and go to an ATM near your hotel for better exchange rates.
6. Email yourself a scan of your passport
Carrying a hard copy of your passport is important, but forgetfulness or theft and loss can always hit you at the wrong time. By emailing yourself a scan of your passport, you ensure that in case of an unfortunate event, your passport is only a click away. This also goes for any other type of journey confirmations (tickets, etc.), either scan or screenshot the same and save yourself a buttload of trouble in the future.
I'm full of funny travel tips, but whenever I suggest this to newbie travelers, I get SO many weird looks…
Trust me though, rolling your clothes instead of folding them is a great way to keep them organized and wrinkle-free in your packing cubes. Try it out and I promise you won't go back!
8. Keep a pen in every bag/pocket
Not the most unconventional, but I promise this will save your life. You never know when you need a pen, so have one handy in all your purses/day bags, backpacks, luggage cases, etc. so you're not scrambling when everyone else is filling out their Customs sheets.
9. Book a private room at a hostel to save money.
If hostels are an option, you can book private rooms for a really cheap rate. This is a great way to 1) save money and 2) meet new people (perhaps people you could room with within another country on future trips.)
10. Shoulder season travel > everything else
Timing is everything when planning a trip and one sure-shot way of saving money is to travel during 'shoulder season' the period between high and low travel season. The weather is still great but the destination is less crowded this time, plus hotels offer better rates too. In many destinations, the shoulder seasons are September-November and March-May. Absolutely avoid picking peak periods like school breaks and holidays.
---